Welcome to Alliouagana Festival Of The Word
Alliouagana1 Festival of the Word: A Literary Festival for Montserrat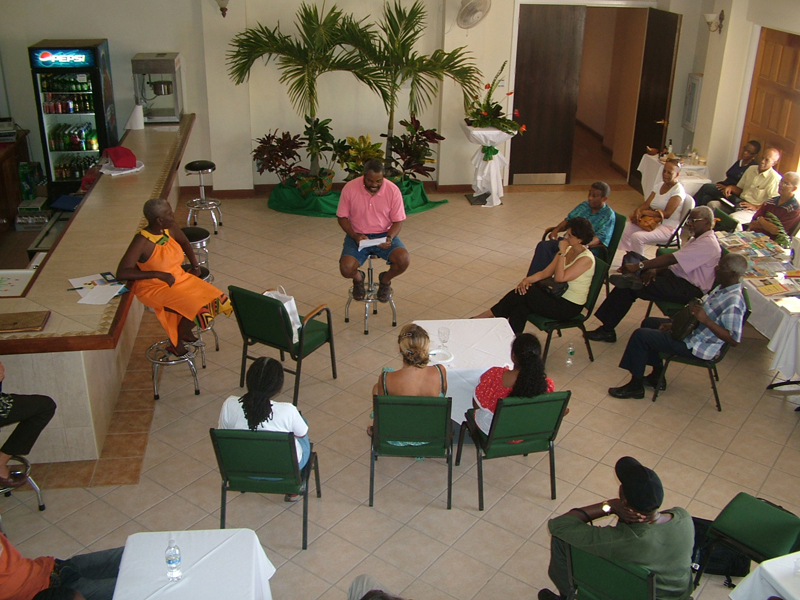 "Discovering New Worlds through Words."
Discovering the World of Haiti: a dynamic presentation by Professor Carolyn Cooper
A weekend of Drama including the production of Edgar White's Count It All Joy. Part proceeds of this production will be donated towards Haiti Relief efforts.
Workshops with and presentations by award winning writers and illustrators of children's books Frané Lessac and Mark Greenwood.
Storytime for the Kids with Best of Books.
Rachel Manley who was missed last year, will be at this year's festival.
Opal Palmer Adisa bringing a message to parents Being the Parent You Want to Be and reading from I Name Me Name (Peepal Tree Press, 2008), the prose piece "Children Must Be Seen & Heard."
Discover the world of suspense and intrigue with Eric Jerome Dickey.
Revisiting the Reading Rainbow Video My Little Island starring LeVar Burton.