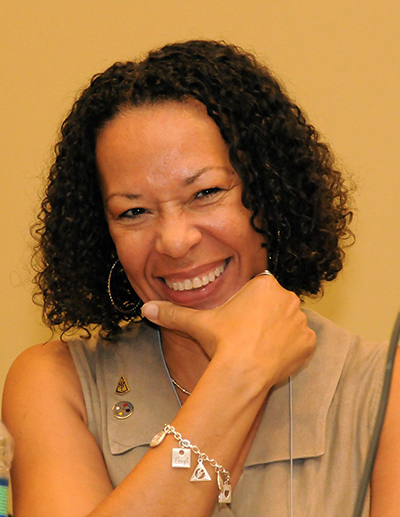 Dr. Cheryl Grills is a Clinical Psychologist with a current emphasis in Community Psychology. A national Past President of the Association of Black Psychologists, Dr. Grills, is a tenured, Full Professor at Loyola Marymount University and Director of the Psychology Applied Research Center.
She currently serves as Vice-Chair of the Los Angeles County Sybil Brand Commission which addresses conditions and practices within adult LA County jails, youth probation and correctional facilities, and group homes for children. She also served as Co-Executive Director of Los Angeles County's Blue Ribbon Commission on Child Protection leading to important changes in the child welfare system. As part of the Association of Black Psychologists' team, Dr. Grills co-designed the Emotional Emancipation (EE) Circles community self-help model developed by The Community Healing Network and is the leader of the EE Circles Training Team. She trains people of African ancestry around the world.
Her research interests, publications, and projects include African Psychology, mental health prevention and treatment with African-Americans, substance abuse, community psychology, community mental health, and applied research as well as program evaluation with community-based organizations engaged in community organizing on a host of social justice issues. Among others, she currently leads research and evaluation on the California Reducing Disparities Project—a mental health disparities project; a CDC REACH grant on health equity issues; and a Robert Wood Johnson Foundation grant examining community organizing as a public health strategy to address childhood obesity in communities of color.
Among others, her publications include:
African psychology and the global movement for freedom from the lie of Black inferiority. Alternation, in press.
African, Black, neither or both? Models and strategies developed and implemented by the Association of Black Psychologists. Journal of Black Psychology, 44(8), 791-826.
Breathe, baby, breathe: Clearing the way for the emotional emancipation of Black people. Journal of Cultural Studies and Critical Methodologies. 16(3), 333-343.
Culture, racial socialization, and positive youth development. Journal of Black Psychology, 42(4) 343–373 1-31.
African psychology. In R. Jones (Ed). African psychology. Hampton, VA: Cobb and Henry.
Reflections on the culturally adaptive model of counseling for persons of African descent: An African centered perspective. In: Gallardo, Yeh, Parham, & Trimble (Eds.). Working Culturally and Responsively with Persons of African, Asian, Latino, and Native Descent: The Culturally Adaptive Model of Counseling. Woodland Hills: Sage Publications.
Making the invisible visible: Identifying and articulating culture in practice-based evidence. American Journal of Community Psychology, 1-14.
The geography of crime and violence surrounding tobacco shops, medical marijuana dispensaries, and off-sale alcohol outlets in a large, urban low-income community of color. Preventive Medicine, 108, 8-16.
Empowerment Praxis: Community Organizing to Redress Systemic Health Disparities. American Journal of Community Psychology, 58 (3-4), 488-498.
Community organizing for healthier communities: Environmental and policy outcomes of a national initiative. American Journal of Preventive Medicine, 51(6), 916-925.
Engaging homeless youth in Community-Based Participatory Research: A case study from Skid Row, Los Angeles. Health Promotion and Practice, 1524839912472904, 18-27.
California Reducing Disparities Project (CRDP) Phase 2 Statewide Evaluation: Best Practices in Community Based Participatory Practice. Prepared under California Department of Public Health contract # 15-10603. Psychology Applied Research Center. Los Angeles, CA: Loyola Marymount University.
The Association of Black Psychologists: Context, Perspective, and Mission of ABPsi – Present & Future. The Journal of Black Psychology,39 (3), 276-283.