Clarke, Coryn Anaya
Coryn Anaya Clarke is a little girl with big dreams. At just seven years old, she has already been written into the history books of her country as the youngest published author in Trinidad and Tobago.
Her first book Chronicles of Coryn: 7 Days of Fun, was written and published in 2020 when she was just four years old. It was named one of
the most popular children's books in the world.
Not one to pause for long, Coryn published two other books in August of 2021. Chronicles of Coryn: Adventures in Saint Kitts and Nevis documents her most recent trip to the two-island Federation where she spent time with her grandparents; Chronicles of Coryn: Gratitude Journal and Activity Book is a tool to "encourage children to express their emotions and give thanks for the good things in their lives."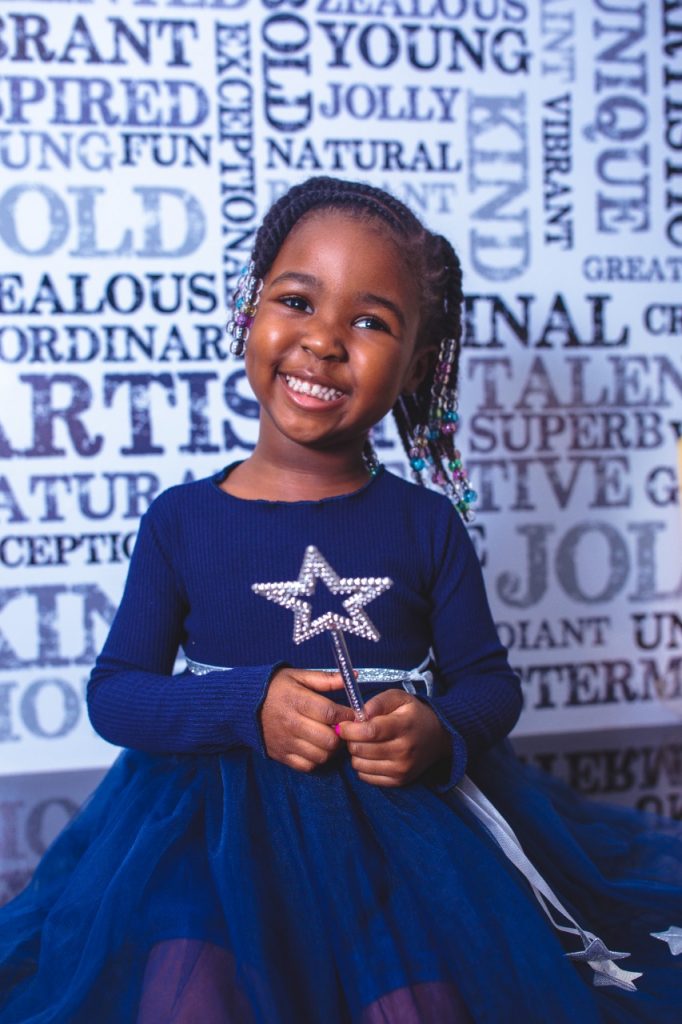 In 2020, Coryn had the distinct honour of being named face of the Children's Bocas Lit Fest Short Story Challenge as it was felt that she would inspire young children to write stories of their own and read more books.
Just after her first book was published, Coryn expressed her interest in starting a book club for children. That dream was finally realised on October 23, 2021, her sixth birthday. Determined to have this book club be a success, Coryn asked her relatives to donate books to the Chronicles of Coryn Book Club instead of getting her birthday presents. This, she explained, was to ensure that children who want to read but don't have books of their own, wouldn't be left out.
This resulted in the birth of Jonesy's Literacy Foundation, which according to the young star, pays homage to her great-grandmother and also provides reading material to children who wouldn't have access otherwise.
According to the dynamic 7-year-old, the Chronicles of Coryn Book Club is meant to be a safe space for children to confidently use their voices, discuss ideas and book themes and learn about the Caribbean.
The Chronicles of Coryn Book Club features authors from across the region who not only read to the children, but field questions to encourage dialogue and also teach them a bit about their respective islands.
Coryn has been featured on talk shows and news broadcasts locally, across the region- Antigua and Barbuda, St Kitts and Nevis, Jamaica, The Bahamas, Barbados- and Canada.
She has also been engaged to lead talk shops and reading sessions with students across the Caribbean and the United States.
Though quite young, Coryn is determined to share her love of reading and writing with her peers.
Earlier this year she embarked on a mission to have seven books published by her seventh birthday. Like everything else she set her mind to, Coryn shattered that goal and is now a proud author with seven books under her belt.
You can keep up with the Chronicles of Coryn by subscribing to her website www.chroniclesofcoryn.com and following her on social media.