Get Tickets for the Author's Gala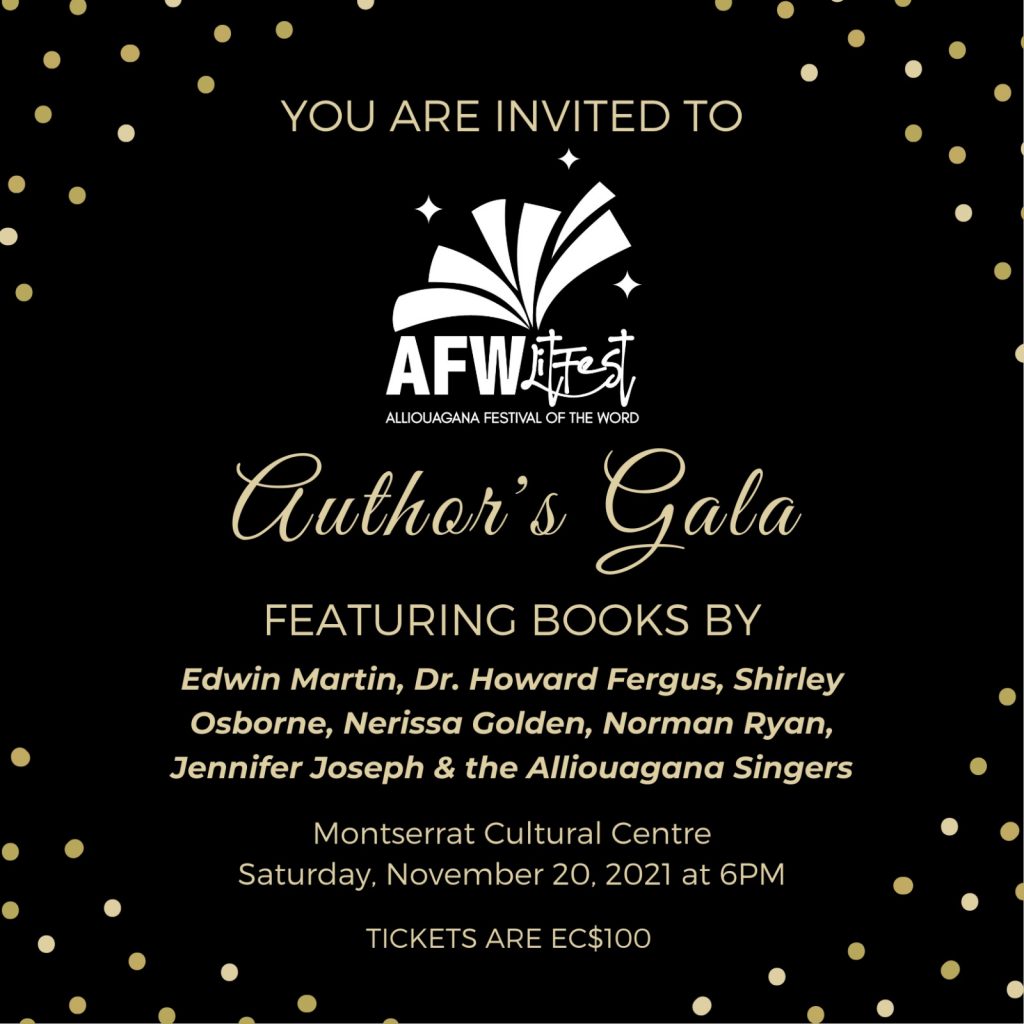 The Alliouagana Festival of the Word organising committee is pleased to invite you to the Author's Gala. This will be the closing night event for the 13th Annual literary festival and we hope you will join us.
The evening will feature readings and interviews with our guest authors.
This is a catered event and the dress code is Classy.
Music will be provided by Genysis Steel Orchestra.
Tickets are on sale at the Montserrat Arts Council office upstairs the Little Bay Market and at the Montserrat Public Library at the BBC complex in Brades.