Senior, Olive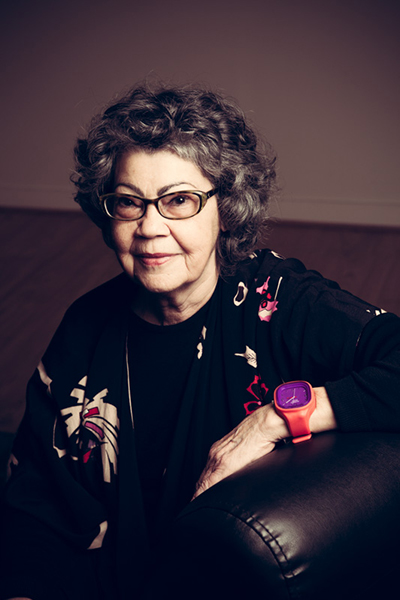 Olive Senior is the prizewinning author of 18 books of fiction, non-fiction, poetry and children's literature. Her latest is the picture book BoonoonoonousHairwith illustrations by Laura James.
Her many literary awards include the Commonwealth Writers Prize for her first book, Summer Lightningand most recently the 2016 OCM Bocas Award for Caribbean Literature for The Pain Tree. In 2015, she won the OCM Bocas non-fiction prize for Dying to Better Themselves: West Indians and the Building of the Panama Canalwhich wasalso the Joint winner of the Caribbean Studies Association 2015 Lewis Prize and Finalist for the Foreword Reviews INDIEFAB Book of the Year Awards 2015 (history category).
Her poetry book Over the Roofs of the Worldwas a finalist for Canada's Governor-General's Award and her children's book Anna Carries Water is among the 20 books recommended by New York City Reads 365 for grade 1.
Her many honours and awards include the Gold Musgrave Medal of the Institute of Jamaica and an honorary doctorate (D.Litt.) from the University of the West Indies.
Her work has been translated into many languages and is taught internationally. Her poetry book Gardening in the Tropicswas on the CAPE syllabus for Caribbean schools for 14 years and has been translated into several languages including Arabic.
She is the subject of the book Olive Senior by Denise deCaires Narain in the Writers and their Work series, UK: Northcote Publishers, 2011.
Olive Senior lectures and conducts writing workshops internationally and is on the faculty of the Humber School for Writers, Humber College, Toronto.