A full length production is planned for Saturday and Sunday evenings. Plans are in progress to stage the following:

"Broken Dolls"
Written and directed by
Yvonne Selina Weekes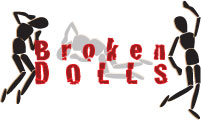 This play revolves around six characters who find themselves interacting on a psychiatric ward of a general hospital. Using the beautiful songs of the late Bob Marley, the play explores the power of words to either lift or destroy and the way in which our own actions and the actions of others can leave us broken. The play also shows us, through the lives of these characters, how we can transform even the most debilitating situation into a redemption song.
Multi-award winning poet and writer, Mark Jason Welch on reading "Broken Dolls" describes the plays as "incendiary, vital, organic, pulsating and ambitious".

"After Nine/Eleven"
Written and directed by
Owen Jackson
This play reminds us that we live in a global village and what affects one, has the ability to affect all. It examines the heart and soul of an upper class Antiguan family showing how they cope with the loss of the patriarch and breadwinner of the household after the tragic events of September 11, 2001.