Daway, Patricia C.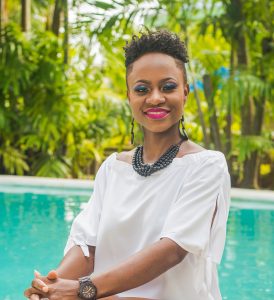 Patricia C. Daway, was born on the Emerald Isle of Montserrat in 1976 to a Montserratian mother and Antiguan father. In spite of her arduous journey she has always had positive aspirations. After completing secondary school in Montserrat 1993, Patricia moved to Antigua for college and to London in 1998 for university.
A year before she graduated from university, she launched a non-profit organization called DaWay To Fitness to promote health and wellness for young people aged 10 to 25 as a means of raising awareness to encourage and empower young people to live a healthier lifestyle. More than a decade later Patricia decided to move home to Montserrat to set up a mini spa. However, the volcanic eruption back in 1995 obliterated two thirds of the island, leaving significantly grave impact on anyone trying to do business on the island. Reluctantly, Patricia closed the doors to her business on January 31, 2020 and sought out her next adventure – Canada.
COVID-19 intervened with her plans for her time in Canada, and trapped with no way to go back to the islands, she went into a season of introspection. Focused on being thankful for life whilst looking over the poems she wrote over the years about her personal struggles, it was then she decided to share her secretly guarded poetic memoirs to the world – through her new book titled Shunned: How Love of Self Became My Redemption.