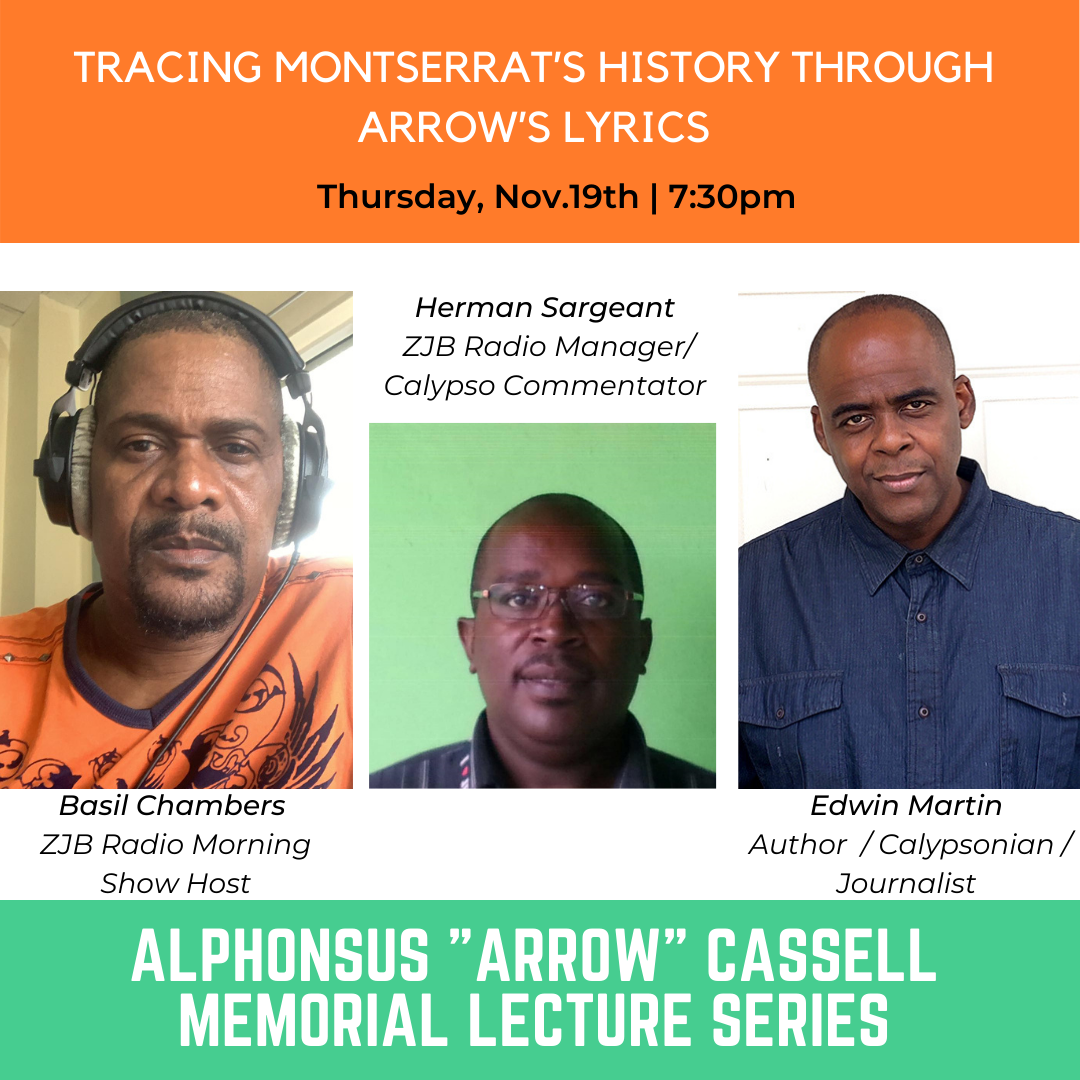 How did one of Arrow's earliest songs change Montserrat calypso? Was there really a Jean Under the Bed?
These questions are asked and answered in the upcoming Alphonsus "Arrow" Cassell Memorial Lecture Series scheduled to premiere on Thursday, November 19, 2020 on the Alliouagana Festival of the Word Facebook page.
The festival has gone virtual this year and so has the lecture series. In tribute to the 10th anniversary of Arrow's passing, a panel of cultural experts will discuss Tracing Montserrat's History Through Arrow's Lyrics. The panel comprises journalist and calypsonian Edwin "Red Ride" Martin, ZJB Radio Station Manager and Calypso Commentator Herman Sargeant, and ZJB Radio Morning Show Host Basil Chambers.
The trio will discuss Arrow's music from his start as a young calypsonian, his transition to soca and becoming a global star. They will analyse his lyrics and connect it to Montserrat's broader socio-economic story. Martin leads the 50-minute conversation, which will stream from 7:30PM online. Read More